La Selva Group is excited to introduce Dr. Shefali Miller as its new Medical Director. Dr. Miller also serves as Momentum's Chief Medical Officer.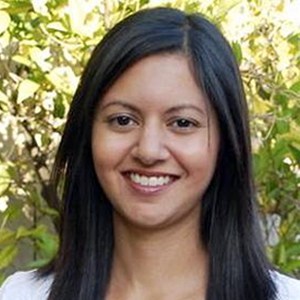 Dr. Miller has over 14 years' experience as a psychiatrist, which includes serving as a part-time psychiatrist for Momentum's Sub-Acute Residential Treatment program. She is Board Certified in Psychiatry.
She worked for several years at Stanford University School of Medicine, including positions as Clinical Assistant Professor of Psychiatry and Chief of the Bipolar Disorders Clinic there. Most recently, Dr. Miller was a psychiatrist at Palo Alto Medical Foundation.
Dr. Miller obtained her undergraduate degree from Duke University and medical degree from Columbia University. She completed her residency at Stanford University, where she also served as Chief Resident in Adult Psychiatry. After residency, she spent five years training as a research fellow at Stanford in bipolar disorder psychopharmacology with funding from the National Institute of Mental Health and the Mental Illness Research, Education and Clinical Centers (MIRECC) of the Veterans Administration.
As part of her fellowship research, under the guidance of her mentor Dr. Terence Ketter, Dr. Miller explored the link between creativity and bipolar disorder, and also investigated the impacts of genes and childhood trauma on individuals with bipolar disorder and major depressive disorder. After her fellowship Dr. Miller joined the clinical faculty at Stanford, providing specialized treatment and consultation in the Bipolar Disorders Clinic as well as serving as principal investigator on several clinical research studies. In addition, she was actively engaged in community outreach, spearheading a program to provide free expert consultation and pharmacological treatment for underinsured young adults with bipolar disorder.
In her spare time, Dr. Miller enjoys running, cooking, traveling, and trying to keep up with her three young daughters. She is also the proud mom of two adorable pugs! Fun fact – Dr. Miller has always loved Italian Renaissance art and initially obtained a masters degree in art history before discovering her true passion for medicine.
https://thelaselvagroup.org/wp-content/uploads/2021/05/laselva-logo.jpg
0
0
La Selva Team
https://thelaselvagroup.org/wp-content/uploads/2021/05/laselva-logo.jpg
La Selva Team
2019-07-26 23:59:35
2020-08-10 20:50:11
La Selva Group Introduces Dr. Shefali Miller As Its New Medical Director